What's that one movie you could watch over and over again? Lucky for you I don't have just one. I have three.
Back To The Future
I, II, and III. If you've never watched
Back To The Future
stop what you're doing and email me right now. I'll send you the VHS tapes and you can get caught up. Until then here are my ten reasons why
Back To The Future
is one of my favorite movies of all time.
1. Two words. The DeLorean. Like the Doc said,
"The way I see it, if you're gonna build a time machine into a car, why not do it with some style?".
2. The time traveling dog. One of the cutest sheepdogs to ever hit the big screen. Einstein or as Doc lovingly referred to him as "Einy". This dog was living the good life. From his automated canned food dispenser to being the first time traveler in history. Doc Brown's only friend next to Marty McFly. Anyone remember the name of Doc's dog when Marty traveled back to the past, after he screwed up the future, because he visited the past....well you get it. Let me save you some time, Copernicus.
3. How about we start with how awesome the music is? Not a fan of the 80's? You might have bigger problems than I thought. Well, if you haven't traveled down your street on a skateboard humming "That's The Power of Love" I just don't know what to tell you my friend. Long live the Pinheads.
4. The fashion. I once saw a guy dress up as Marty Mcfly for Halloween and I couldn't search for his profile on OKCupid fast enough. The puffed vest and auto sized jacket were enough to make me swoon. But, where do we even start on those shoes? Those Nike shoes were heavy. Power up laces in the 80's? I almost passed out when I heard Nike was releasing the Back To The Future shoes in 2011.
5. One of the funniest characters ever written has to be Biff Tannen. Back To The Future would have been incomplete without many of the one liners Biff stupidly hashed out. Thanks for all the laughs Biff. Now make like a tree and get outta here.
6. The pink hoverboard. My childhood would have been incomplete without the anticipation of the hoverboard becoming reality. It's 2014 and an actual flying hoverboard hasn't happened, but my fingers are still crossed. A hoverboard or a pit bull. I'll take either. Cause those boards don't work on water...unless you got power.
7. Michael J. Fox and Christopher Lloyd. Perfection. I think these two made the perfect duo. I always wondered how Marty and Doc became friends. One of the many unanswered questions the movies left us with. Seriously, why was a high school kid hanging out with a crazy scientist? Well, I recently read an article that interviewed Bob Gale the Co-Creator of
Back To The Future
and he revealed the origins of the Marty and Doc friendship. Click
here
.
8. The movie that waited for no one. Flashback to the first Back To The Future when Crispin Glover and Claudia Wells were casted for George McFly and Jennifer Parker. Obviously these two didn't realize what a classic this trilogy would become and opted out of reprising their roles in Back To The Future II. Robert Zemeckis created such a clever way to disguise the absence of Glover. Although Jeffrey Weissman was used to replace Glover in a small scene it was barely noticeable. As for Claudia Wells, they decided to just straight up replace her with Elizabeth Shue. To be honest, it took me a couple years to realize they weren't the same actress. I always thought Claudia Wells made a less annoying Jennifer Parker.
9. Johnny B Goode. One of my favorite scenes! How many of y'all caught the Chuck Berry reference? During the Enchantment Under The Sea dance Marty takes Marvin's place in the band (Marvin Berry and the Starlighters) after Marvin bruises his hand from getting Marty out of the trunk of his car. Once Marty starts breaking it down with "Johnny B Goode" Marvin calls his cousin 'Charlie' to listen to this 'new sound'. Pretty much suggesting that Marty McFly is solely responsible for giving Chuck Berry the inspiration for "Johnny B Goode". Brilliant.
10. How many of y'alls hearts broke just a little on March 30, 2007? No? Well that was the day Universal Studios Orlando closed Back To The Future-The Ride. For all you newbies out there, The Institute of Future Technology is now known as the current home of The Simpsons Ride. But thanks to the power of YouTube I'm still able to relive one of the best four minutes of my life. One of the greatest movies ever made gave birth to one of the greatest rides ever created.
I'm officially "OUTTATIME" (see what I did there). To all my fellow Back To The Future fans, hope this list brought back some awesome memories of the past and the future. What are some of your favorite moments from Back To The Future? If you still haven't seen these epic movies please leave work and hop to it. Because "If my calculations are correct, when this baby hits 88 miles per hour... you're gonna see some serious sh*t."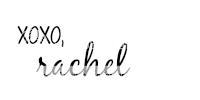 Follow my blog with Bloglovin