"Once you figure out who you are and what you love about yourself, I think it all kind of falls into place." - Jennifer Aniston
Jennifer Aniston has been my WCW (woman crush Wednesday) before hashtags even existed. She has dealt with fame, divorce, love, and falling back out of love with more class and poise than I could ever imagine myself having. She's one of those chicks that make getting older seem exciting, fulfilling, and ridiculously sexy. Her style has evolved as the years have gone by, but she hasn't strayed away from mixing up the classic looks with wearable trends. Jen is the epitome of getting older like fine wine.
Jennifer Aniston is one of my ultimate style icons. I'm in love with her casual, but sexy LA style. Jen knows how to rock those boyfriend jeans like nobody else. I love how effortlessly she pulls off jeans and a T-shirt, but still makes it look chic and updated. I love quality tees in neutral tones that I can incorporate into any outfit whether it be alone with some jeans or under my black blazer and leather leggings. Jen loves to play around with infinity scarves and hats to add onto her outfits. I invested in a quality brown leather belt years ago and it's been on rotation in my outfits since day 1. Jen is infamous for throwing on a classic belt to pull her outfits together. Her shoe game matches mine perfectly. Simple, comfy, and versatile! And no Jennifer Aniston outfit would be complete without the classic Ray Ban aviators. Perfection. I would rock that outfit with soft beachy waves on a full day of running errands and shopping with the girls.
Her tried and true Degaine jeans. You can never go wrong with a good pair of denim and a classic leather belt.
A simple pair of wedges that can be rotated with all my summer outfits. Not too high, not too low. Comfort and style all rolled into one.
Jen can wear a LBD just as effortless as she wears jeans and a T-shirt. If only my yogi body looked as good as that. Maybe when I'm 40. Namaste.
I have been on Team Aniston from the very beginning. I love you Jennifer Aniston. Your envious style and rockin' body will keep me going to every romantic comedy you produce until the day I die.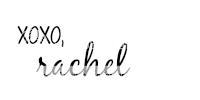 Follow my blog with Bloglovin