As a child Epcot was the park that was last on my list when we visited with my family. Nothing about that park really interested me at the time. Fast forward years later and Epcot is now my 2nd favorite park at Disney! I've never been much of a thrill seeker. I'm the friend that holds everyone's bags when they ride the Titan at Six Flags. I swear my vertigo kicks in anytime I'm going faster than 40 mph. Epcot has a few of my favorite rides, some of the best dining at Disney, and my 2nd favorite nighttime spectacular show! Here's a few of my favorite Epcot fun facts and touring tips!
Epcot
1. In my opinion, Epcot is one of the easiest parks to tour. It's split into two parts which are World Showcase and Future World. Be sure to visit Future World first thing in the morning as all the attractions close earlier in the day. World Showcase stays open until the end of Illuminations.
2. When you walk into Epcot you will see a bunch of stones with pictures and names on them. It was part of Epcot's "Leave A Legacy" program during the millennium celebration. People were able to purchase a stone and have their picture and names engraved on it. Guests were given a chance to leave their mark at one of the happiest places on earth!
3. Epcot stands for the Experimental Prototype Community Of Tomorrow.
4.Walt Disney was always infatuated with the idea of technology and the future. As he passed in 1966 he actually never saw Disney World come to life. One of my favorite Disney things to watch is the Epcot Film he recorded months before his death. He spoke about his plans for Disney World and more specifically his ideas for Epcot. If this doesn't get you hyped for your Disney trip I don't know what will.
5. When Christina Aguilera recorded "Reflection" for the movie Mulan she actually shot part of her music video in the China pavilion. My two great loves. Christina Aguilera and Disney!
6. There's quite a few celebrities that lent their voice and talents in many of the attractions at Epcot. Ellen Degeneres and Bill Nye The Science Guy have their own ride at Future World in Ellen's Great Adventure. It's the ride I hop on when I'm ready for an afternoon nap, this ride is approximately 45 minutes in air conditioning. You're welcome. Also, Michael Jackson has his Captain EO attraction, Martin Short narrates the O, Canada! film in the Canada pavillion, and Dame Judi Dench is the voice in Spaceship Earth. Just to name a few!
7. Drinking around the world is a favorite pastime of mine. In World Showcase there are 11 countries replicated for guests to visit. They have restaurants and bars that would be found in their respective countries. Start at either end of World Showcase and ask for a passport. Travel to each country and purchase a drink and they will stamp your passport! There's no prize for drinking around the world, but a good buzz is the best prize I could ever ask for.
8. As you travel from country to country you will notice on the cast member's name tags that it states where they're from. Majority of the cast members that work in each country are natives from that country. Many of the cast members are exchange students participating in Disney's College Program.
9. My favorite time to visit Epcot is during their Food and Wine Festival in the Fall. World Showcase is filled with marketplaces from different countries showcasing specialty food, wine, and beer. Yes if you're looking to party Epcot is usually my go to park to steer people towards. Not only that, but they also have cooking seminars, awesome tasting events, and renowned guest Chefs that visit for the festival.
10. As you're exiting the park after Illuminations be sure to check the sidewalks at night. Walk to the right side of the ball near the entrance and the sidewalk twinkles along with fireflies placed in the trees!
My personal faves at Epcot!
Favorite Ride: Soarin
Favorite Restaurant: Via Napoli (This was a very difficult choice! There's so many great choices!)
Favorite Quick Service Restaurant: Sunshine Seasons (Best strawberry shortcake. Ever.)
Favorite Snack: School Bread at the Norway Pavilion
Favorite Drink: Grey Goose Slushy at the France Pavilion
Favorite Show: Illuminations: Reflections of Earth
Favorite Park Song: "We Go On" (It plays at the end of Illuminations until the park closes.)
Hope you're enjoying this series regarding all things Disney World because I know I enjoy writing 'em! Coming up next Friday, Hollywood Studios! Hope you have a fun filled weekend planned. Happy Friday!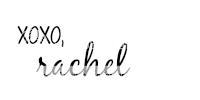 Follow my blog with Bloglovin